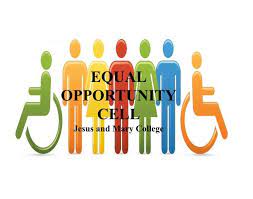 The objectives of the Cell are:
To create an atmosphere of Equal Opportunity through awareness generation programmes.
To provide auxiliary support towards skill development and enhancing the employability of students.
To tailor development and sensitization programmes to meet the distinct needs of the students.
To expedite legal redressal in matters of violation of equal opportunity.
---