Principal's Desk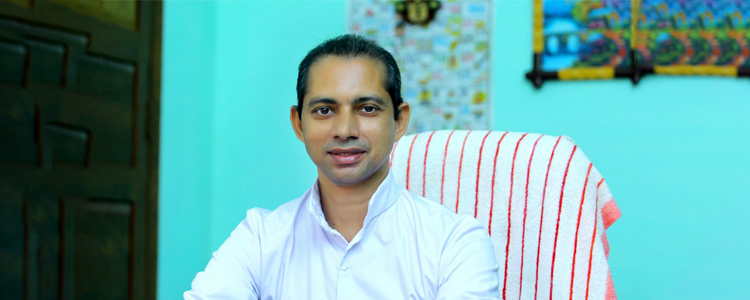 Promising a bright future to hundreds of smart youths, Pavanatma continues its run on the road to success. It was in 1982, the college took its first step in the field of higher education. Then onwards, the college could produce talented youth who are confident enough to face life with all its challenges and problems. A good number of ranks and other meritorious achievements are acknowledgements for the excellence. A healthy atmosphere for academic studies as well as a number of opportunities for proving their talents are special features of Pavanatma.
Success comes not always to the most talented or to the most accomplished one but to those who labour hard for the fulfillment of their cherished dreams. Certainly, it is the passion, the burning desire within a person that makes the impossible, possible for him and makes him achieve the unachievable. The life of any great achiever will vividly illustrate the veracity of this statement. Men in educational institutions are entrusted with the great task of nation building, the creation of a better world around them. As Dr. Radhakrishnan says "the destiny of India is being shaped in her classrooms", every teacher has got man making mission which demands total involvement and committed action.
This website does add to the vigour of the institution in our search for excellence, I put on record my sincere gratitude to all the staff and student community, especially Sri. Arun Varghese in Computer Science Department, who laboured hard in bringing out this issue.